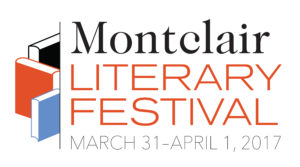 Thanks to all who participated and came out to support the first Montclair Literary Festival! Ideas, opinions, and questions flowed freely as writers and readers came together for two days to celebrate the written word. Hundreds of people enjoyed fascinating talks by Trevor Noah and Paul Auster, thought-provoking panel discussions, a popular children's program and much more.
See the Festival Program page for photos and reviews of some event highlights.  
Montclair Literary Festival is a new venture dedicated to developing and promoting all aspects of the written and spoken word, by bringing emerging local writers and bestselling authors together with their readers for a day of free programming and two ticketed events.
Educational Equality and Social Justice are the themes of this inaugural festival. All funds raised will benefit local non-profit Succeed2gether, which aims to close the achievement gap for low-income students by providing them with free tutoring.   
Festival Day is Saturday April 1, a full day of free events including book talks, panel discussions, author signings, workshops and children's activities. More than 50 authors including Paul Auster, Trevor Noah, Daphne Merkin, Siri Hustvedt, Jayne Anne Phillips, John Keene, D.T. Max, Sam Lipsyte, Marcy Dermansky, Laurie Albanese, Benilde Little, Nancy Star, Alice Elliott Dark, Nicholas Delbanco, Nicole Dennis Benn, Michael Twitty and Garth Risk Hallberg will speak on panels ranging from Alternative Facts and "Nasty Women" in fiction, to music, sport, memoir, and young adult literature.
Children's and Family Events
Art and Literature at MAM: Workshops on illustration, book-making and graphic art, run in cooperation with the Montclair Art Museum's Education Program
School Events: including a poetry slam competition, short story competition, and other outreach activities.
Children's Program: story-telling for young readers, book talks by YA authors and graphic novelists, a literary scavenger hunt and much more.  
Montclair Literary Festival is a community-wide event that aims to exchange ideas, inspire future literary works and engage with different points of view. Working closely with the Montclair Public Library, Montclair Art Museum, Watchung Booksellers and a team of local volunteers, the festival will also generate lasting connections between arts institutions, the schools and the community, benefiting a broad cross-section of participants and attendees. We welcome Montclair residents to get involved by sponsoring, volunteering or joining a committee.
Succeed2gether Local non-profit and festival partner Succeed2gether aims to close the achievement gap for Essex County students from low-income families with free tutoring and enrichment programs. Succeed2gether currently provides educational programs that include an After-School Tutoring Program, an After-School Enrichment Program, and a Summer Enrichment Program. 
For more information please contact Festival Directors:

Jacqueline Mroz
Catherine Platt
Festival Executive Director

Email: cplatt55@hotmail.com